Waste Management and Transportation
Highly-trained Waste Management Teams for Your Business
We'll Worry About The Waste
At Environmental Management Technologies, our main goal is to streamline your day-to-day processes and provide the most comprehensive service to our clients. Our experienced waste management and transportation teams will handle your commercial, industrial, or business waste in a timely and efficient manner so you can focus on your business. Learn more about our waste management services and request a quote to get started today!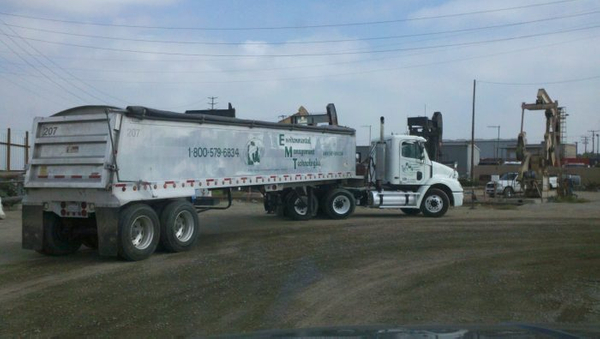 Environmental Management Technologies provides:
Highly-trained and experienced waste management personnel

A premier selection of commercial waste management vehicles

Disposal of all waste types

Transportation of all waste types

Thorough documentation of waste management services for your records

Experienced and qualified waste transportation professionals

Peace of mind that your waste is taken care of
Waste Management & Transportation
Environmental Management Technologies is equipped to manage and transport all of your industrial waste needs with our comprehensive fleet of commercial vehicles.
Vehicles At Our Disposal:
Vacuum tankers

Trucks

Roll-offs

Super-suckers

End-dumps

Vans

Flatbeds
All of our vehicles are routinely put through rigorous inspections to comply with all DOT and CHP regulations, and ensure the safety of our drivers and those they share the road with. Our highly trained team members are experienced in handling all types of Non-Hazardous, Cal Hazardous, and RCRA (Resource Conservation and Recovery Act) waste streams.
Each and every one of our transportation experts complies with local, state, and federal regulations, and has fulfilled all applicable OSHA training standards, which assures our customers proper waste load management and control while in transit. We know that proper waste tracking is one of the most important components of compliance with EPA and DTSC regulations, and that's why Environmental Management Technologies personnel participate in ongoing training to stay up-to-date on proper completion of shipping documents for transportation and disposal of waste streams and, most importantly, prioritize distributing copies for your records.