If you want to work with a great company that can get the job done right in San Bernadino, Los Angeles, and the surrounding areas, look no further than Environmental Management Technologies. Through our excellent service, we have helped numerous customers take care of their waste management for over twenty years. As a leader in the industry, our high-quality environmental solutions have assisted companies in solving their complicated issues in a safe and compliant manner. Our goal is to provide businesses in various industries with cost-effective solutions for reducing waste while managing their risk and reputation. We have the experience and knowledge to take on your waste disposal, so contact us today for more information!
Some reasons to choose to work with us over the competition include:
Our over twenty years of experience in the industry has led us to understand the best methods and efficiency for waste disposal.

We focus on providing cost-effective solutions to help our clients save as much money as possible. This is done through our effective services and methods.

We design our services to help your business run smoothly. No more having to worry about getting rid of your waste. Let us handle it for you!

Our team members undergo ongoing training to keep up with new standards and regulations. Things are constantly changing in this industry, so we like to adapt to the times!

Our experienced and highly trained employees can answer any questions or concerns clients may have.

Safety and compliance are our top priorities. There is no point in unsafe waste management, so we always strive to comply with all state regulations.

We try and do what is best for the environment. Our many waste disposal solutions, including recycling, waste to energy, and so on, can help our environment by maintaining a healthier ecosystem.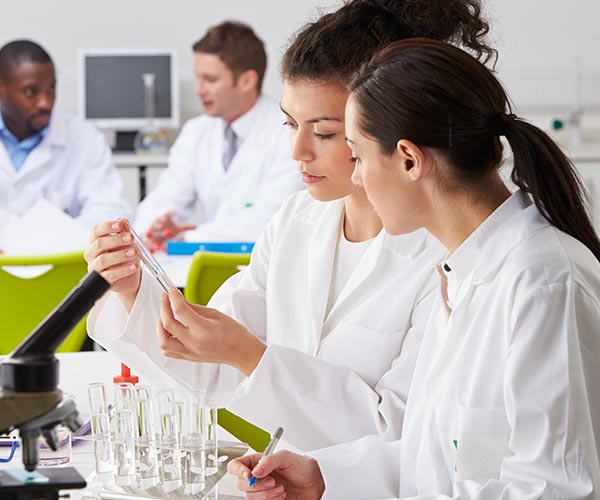 Lab Packing
Our top chemical specialist will inventory and provide proper disposal of any and all items, hazardous or not, contained in your lab site. We at EMT prioritize an expedited experience so your lab can get back up and running. EMT is currently handling this service for many school districts, colleges, hospitals, labs, and chemical companies, as well as many other industries in need of an efficient and reliable option for cost-effective hazardous waste solutions.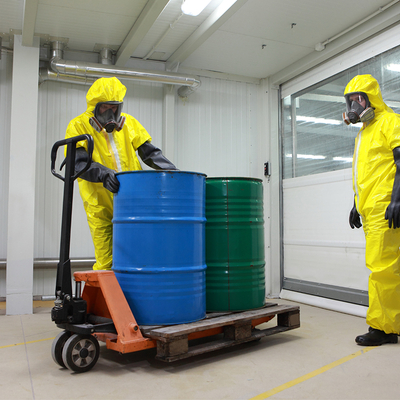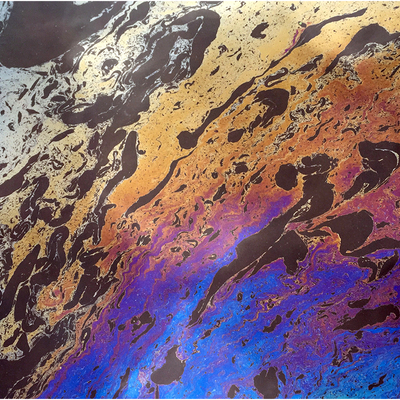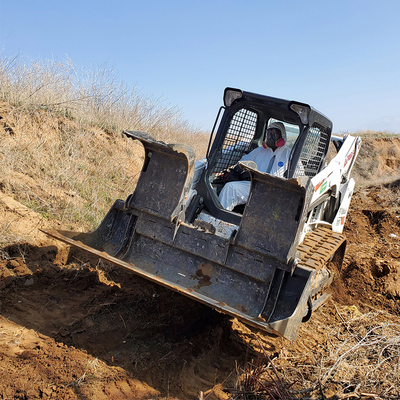 24 Hour Emergency Response
Our EMT specialists are highly trained and available at all times to assess your emergency situation and prepare for immediate personnel evacuation in danger of contamination under any circumstance. Once your team is safe, our clean-up crew can get to work taking care of containment and handling for spilled toxins, acids, oil, gas, and any other waste material spills that can happen at your workplace, job site, or during transport. We understand that these emergency situations can occur at any time and that it is crucial for them to be handled immediately to avoid any potential damages or worse. So if you have a waste management situation in San Bernadino, Los Angeles, and the surrounding areas that must be taken care of quickly, give us a call as soon as possible.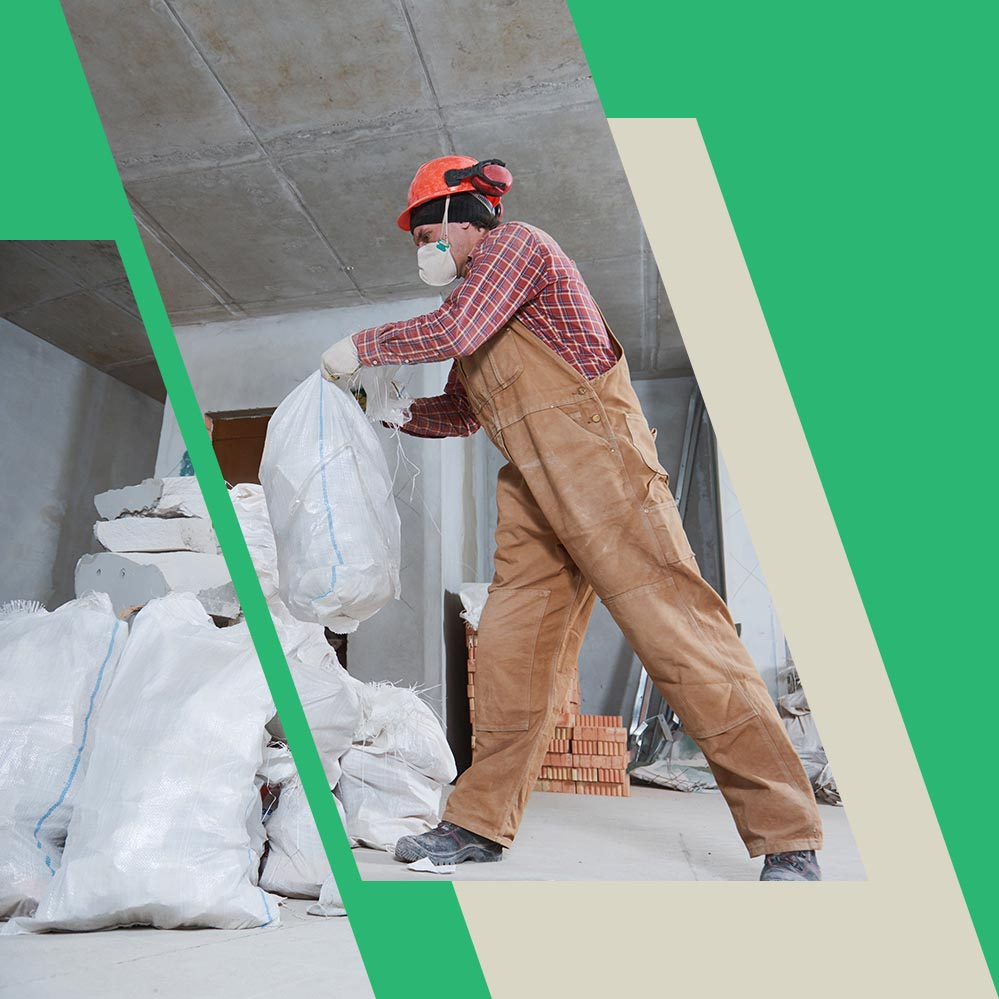 Waste Management & Transportation
Our dispatch personnel is qualified and experienced in managing manifest documents for proper transportation of your waste streams and distributing copies for your records. Our profiling department has all the resources and expertise to deal with unknown substances, as well as any and all other waste streams your company generates. EMT proudly offers a number of different trucks and complete efficiency of jobsite remediation and bulk solid load removal. We are able to run these trucks 24 hours a day, 365 days a year to accommodate all industries at very competitive prices. Our priority is ensuring that EMT is your source for all of your bin service needs.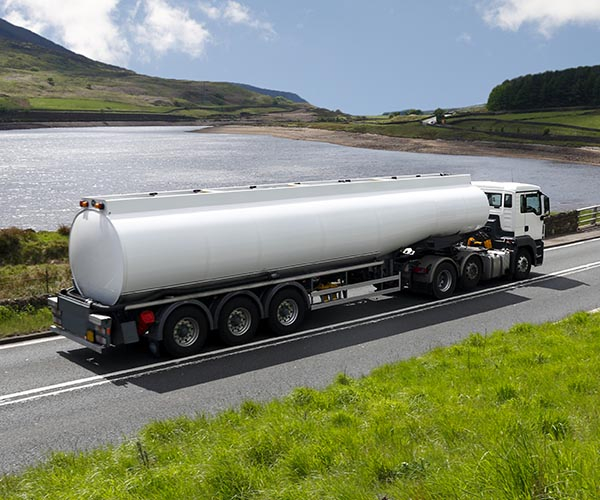 Vacuum Tanker Pumping & Truck Services
We at EMT are confident that any vacuum tanker services you need can be managed quickly and efficiently by our 120 or 130 bbl vacuum tanker trucks. These fully equipped tankers are available 24 hours a day, 365 days a year for your optimal convenience. We offer this type of equipment to our clients to ensure you have peace of mind that all of your generated liquid sludge waste can be efficiently removed in a timely manner so your company can run more productively.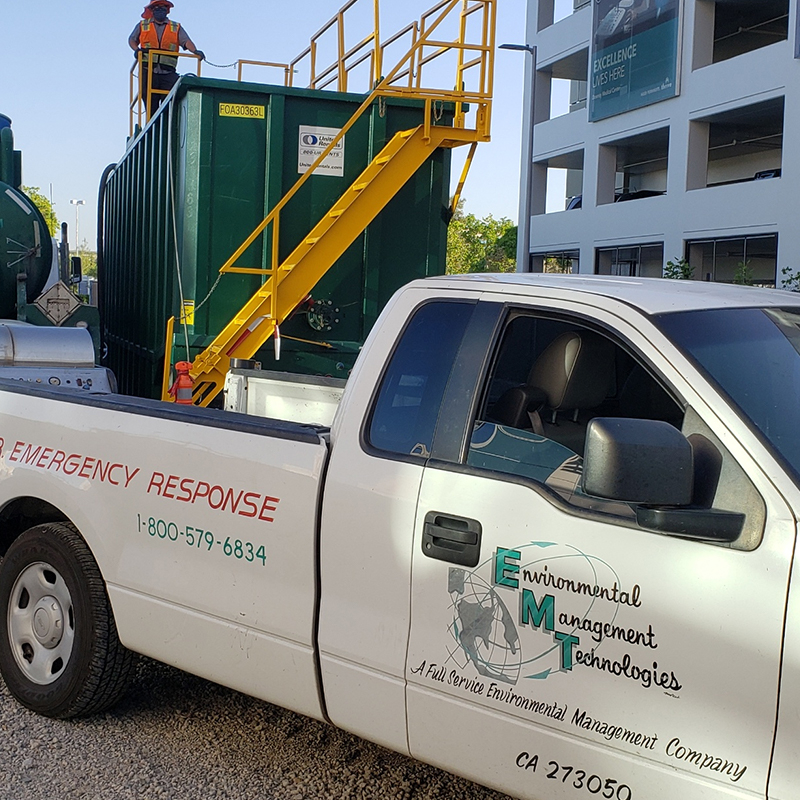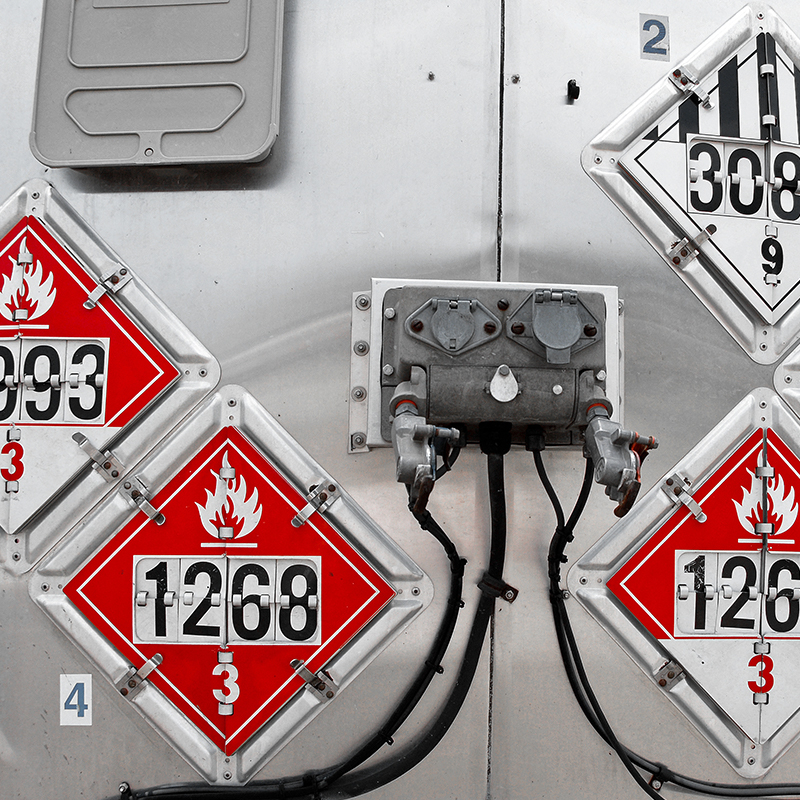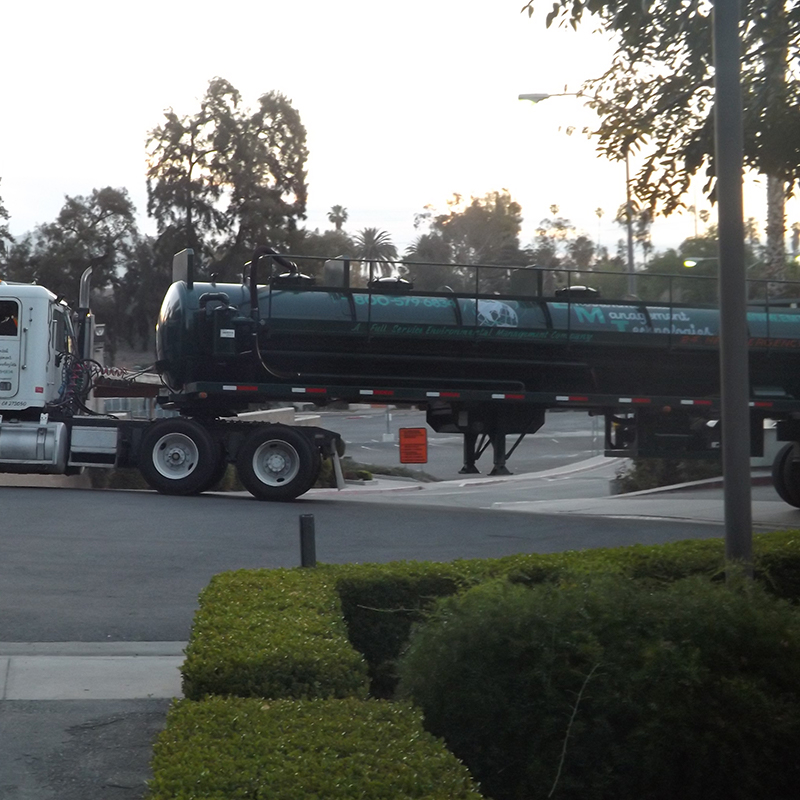 DOT Shipping
All EMT shipping containers are DOT-approved and ready for your business to use. It's of utmost importance to us that you stay in compliance for inspection and safe waste stream transportation. Safety is our number one priority, so we always use the correct containers for storage and utilize trained drivers. These individuals are consistently trained in the latest DOT regulations, including general awareness, security risks, and function-specific tasks. We organize each shipment with safety packaging, which involves proper markings, labels, loading/unloading, and documentation of hazmat shipments. Please inquire about your DOT shipping needs and we can have the correct containers delivered to you.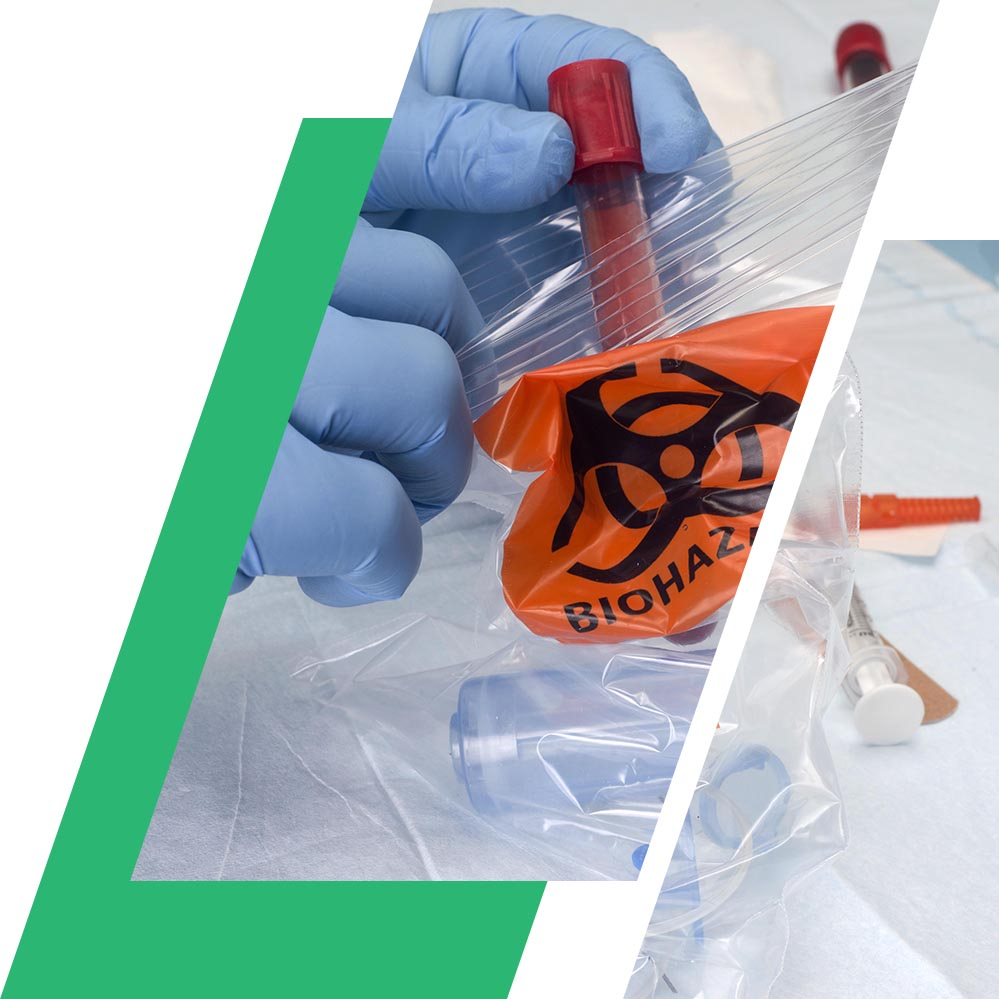 Consulting & Vendor Consolidaiton
Our team at Environmental Management Technologies is more than qualified to help you with any and all questions about your company's waste handling (hazardous and non-hazardous), how to maximize efficiency, and the proper placement and materials for storing your waste on-site. We can implement a plan that will allow you to stay compliant, dispose of, and ship materials in accordance with state and federal law. Your bottom dollar is also our concern, and that's why we can help you consolidate the companies handling each aspect of your environmental solutions and waste management, and we offer many diverse cost-saving programs for every need.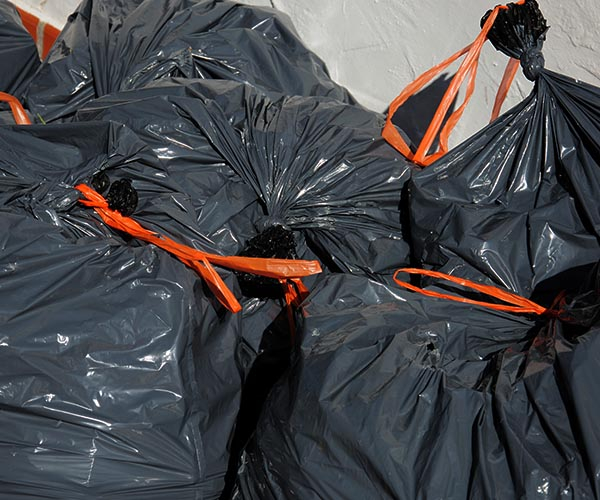 Industrial Cleaning
At Environmental Management Technologies, highly trained personnel can provide safe and cost-effective results when it comes to your industrial cleaning needs. We provide our services to locations such as factories and manufacturing facilities, warehouses, power plants, and much more. It is important that you maintain a safe working environment for both the business and your employees. A hazardous facility can not only land you in legal trouble but can potentially put individuals in the way of danger, which is the last thing the facility needs. We can handle simple cleaning situations to more advanced cleaning such as asbestos removal, hydro blasting, chemical spill cleanups, and much more! With safety as our top priority, our detailed planning delivers on projects of any size, from confined space tank cleaning to full decontamination, facility closures, and more.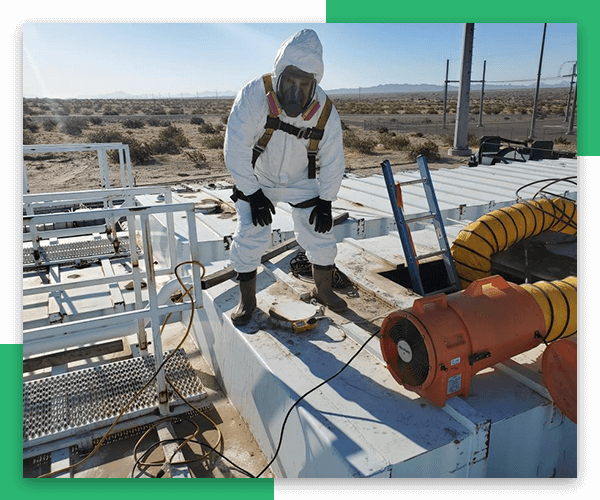 Hazardous Waste Disposal
When it comes to choosing an organization to manage your hazardous waste disposal and environmental needs, this is not a decision that should be taken lightly. You want to make informed decisions; you want the peace of mind that you are partnering with a reputable company with credibility and experience in the environmental industry. At Environmental Management Technologies, we pride ourselves on being transparent when it comes to your waste management needs. Our highly trained staff of hazardous chemical disposal personnel has the knowledge to keep you compliant and handle any situation that may arise at your facility. Some of the methods for hazardous waste treatment or disposal we offer include recycling, wastewater treatment, fuel blending, incineration, landfill, and waste to energy production.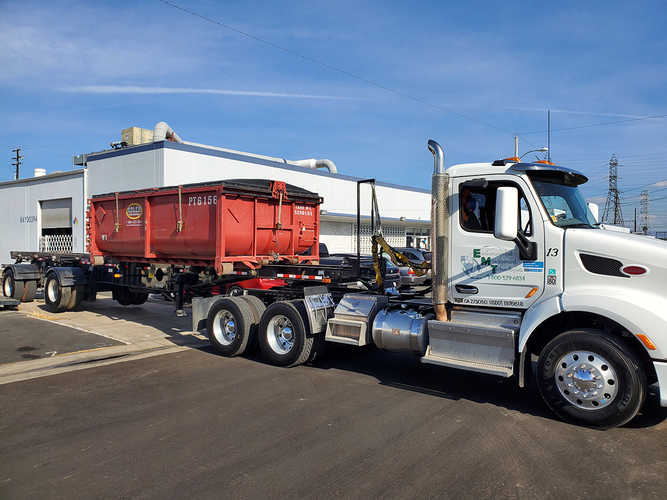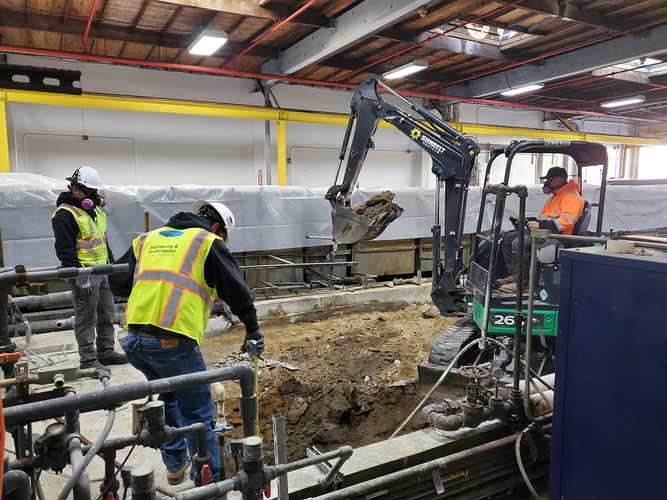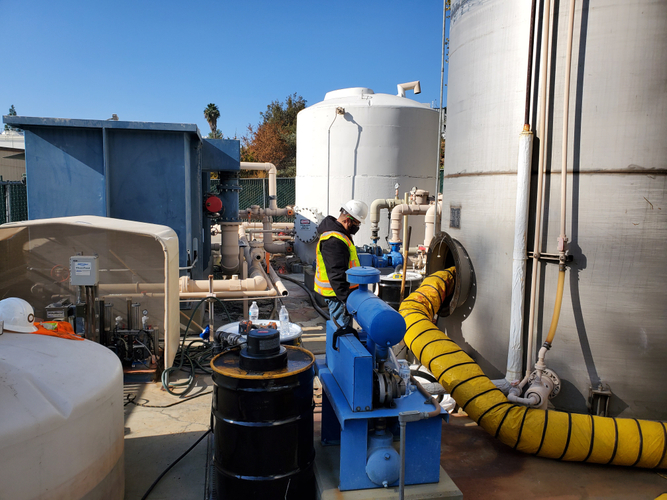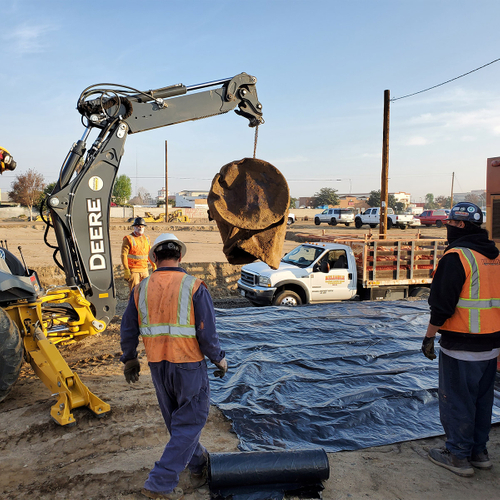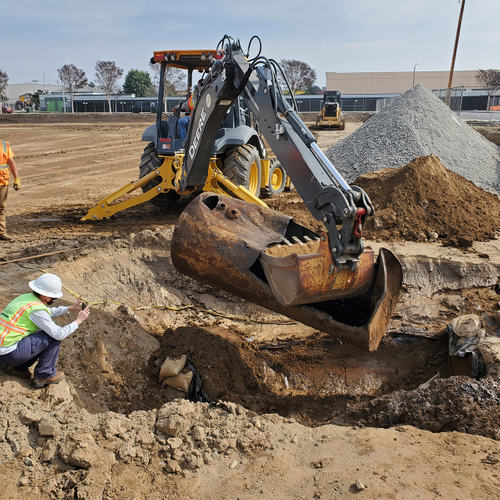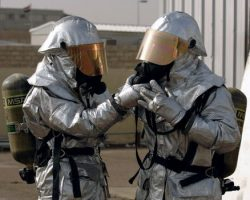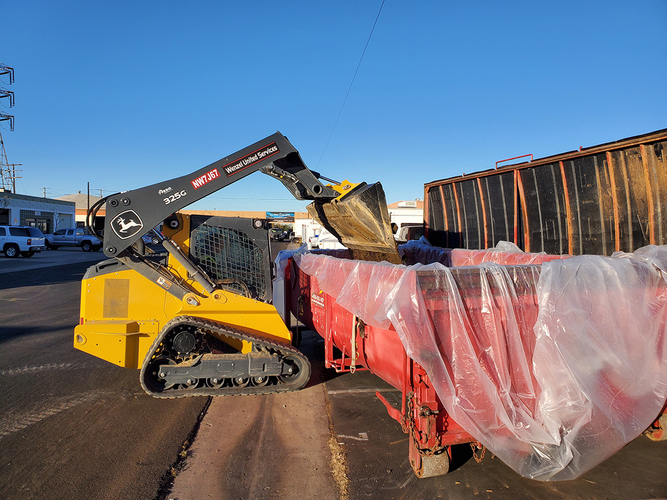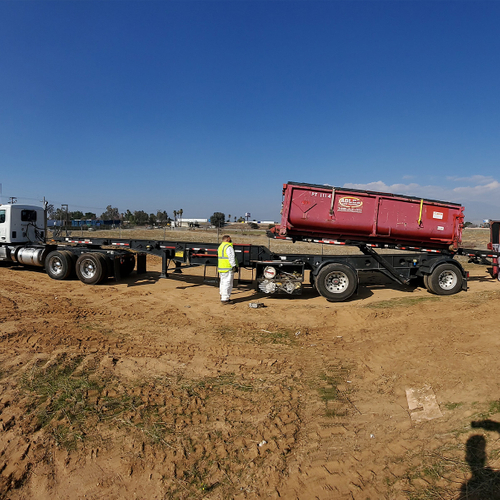 Work With Us!
If you require a waste management company with over two decades of experience under their belt, look no further than working with Environmental Management Technologies. We have the knowledge and expertise to get the job done right, no matter which service you need. Our team of experts keeps safety in mind as a top priority, so you can rest assured knowing the job will be handled efficiently and effectively. Contact us today to find out more!