Focused on High-Quality Environmental Solutions
For 20 plus years, Environmental Management Technologies has been passionate about providing the best customer service while being dedicated to safety.
As a leader in our industry, we have focused on providing our clients with high quality environmental solutions to the complicated issues of leading companies in a variety of different industries. Our highly trained experts can help your business to save money, stay safe and compliant, reduce waste, manage risk and preserve reputation.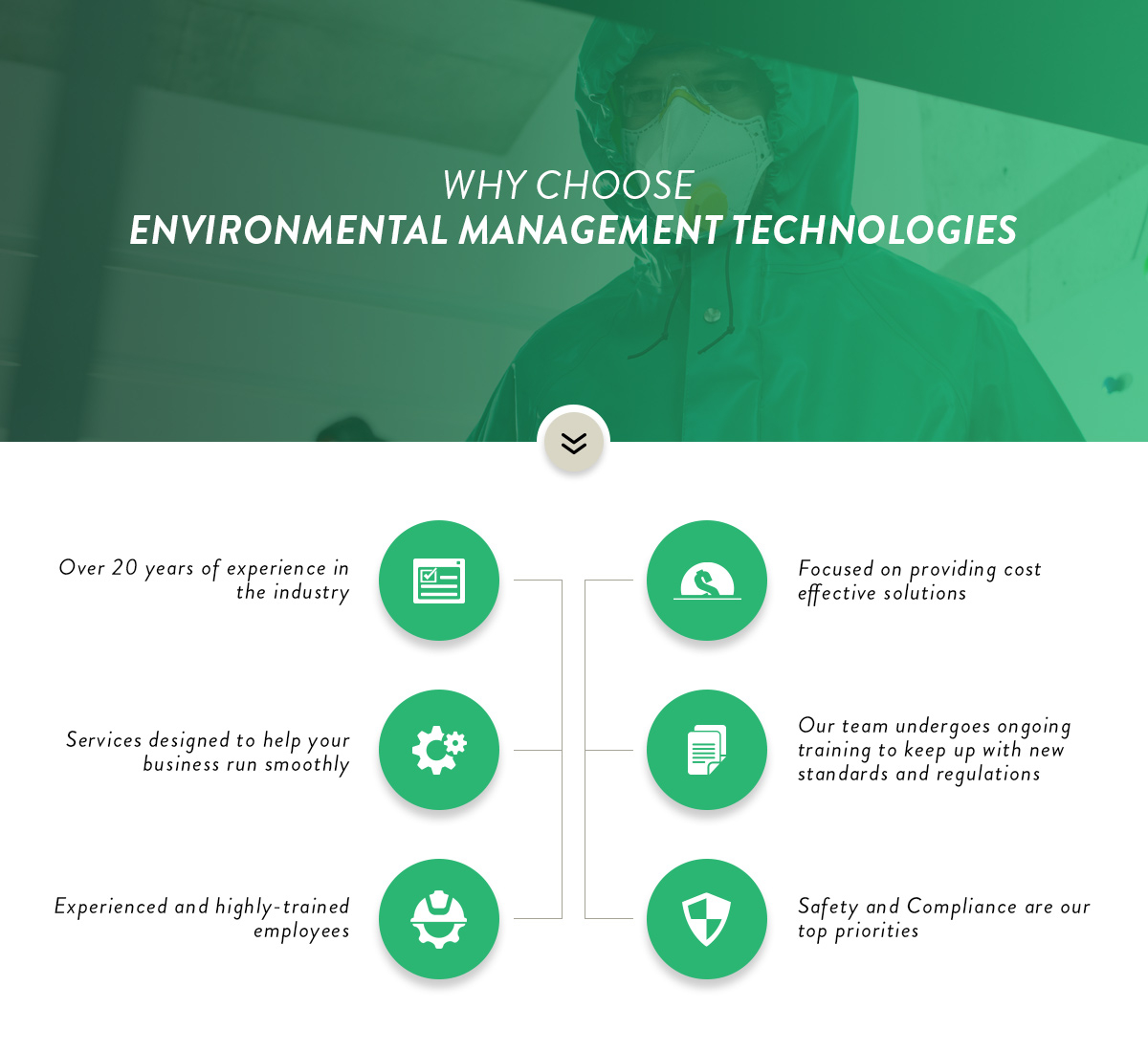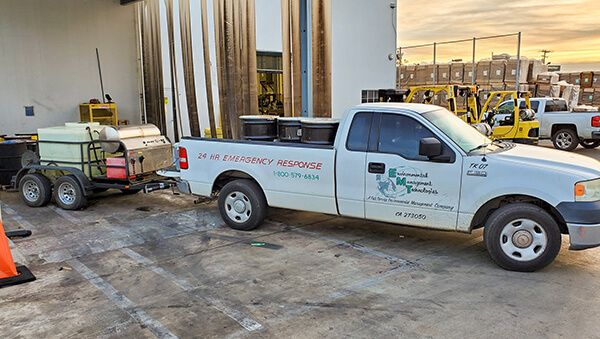 Cost-Effective and Reliable Solutions
At Environmental Management Technologies, we take pride in helping your company manage your waste and implement cost-effective environmental solutions. When it comes to our top-notch services, we let our actions do the talking. Everyone at EMT takes on the responsibility of putting safety and customer satisfaction first, and that's why we have the pleasure of working with so many of our clients for years.
Our environmental solutions team is committed to protecting our customers, as well as our employees; we have a dedicated team of professionals that ensure 100% compliance with all state, federal and local regulations governing your industry. We work hard to ensure that every service we provide is in line with the current regulations. Our focus is always on providing the best service possible so that you can focus on what's important to you - running your business smoothly.
At EMT, we're dedicated to staying up-to-date with the standards of the industries we serve, so we have a Regulatory Affairs team that ensures each of our operations and personnel remain current with the ever-changing environmental regulations so we can help protect your business and the communities we serve.
At Environmental Management Technologies, continuous improvement is a way of life. We embrace the process of constant self-examination to prove and improve our value to you and to create growth opportunities for everyone we serve.